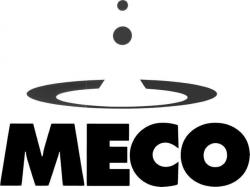 Accounts Receivable Specialist
Featured
2018-11-27 Mechanical Equipment Company, Inc. 68375 COMPASS WAY EAST 23 hour
Description:
MECO on the Northshore, is seeking a full-time Accounts Receivable Specialist. The ideal candidate must have a background of at least 5 years working in a relevant industry (i.e. petro-chem, manufacturing, construction or wholesale industrial sales) as a receivables clerk/specialist. Must have strong computer skills and be able to read and understand contracts and change orders. Prior multi-state sales tax reporting preferred. A minimum of a high school diploma or equivalent is required.
Core responsibilities for this position may include but not be limited to the following tasks:
Perform daily, weekly and monthly balancing procedure for the AR System.
Perform and report on the status of AR Collections.
Process customer payments and non-AR Cash as required.
Process Debit and Credit Memos, maintain and balance Accounts Receivable
Prepare monthly statements to Agents and quarterly statements to other AR Customers.
Process AR and Bill Only invoices daily
Match processed invoices to daily shipping logs.
Distribute customer matched package and invoices as required.
Mail customer invoices as required.
Process and analyze freight on both the Accounts Receivable and the Accounts Payable sides.
Assist in establishment of Customer Credit.
Maintain GL Supporting Schedules as assigned
Analyze GL accounts for accuracy on a monthly basis as assigned.
Assist in the creation of Year End Audit Schedules and assist, as required in any other functions required for the completion of the Year End Audit.
Assist with process and performance of state sales tax reporting.
The ideal candidate will display professionalism, an attention to detail and excellent communication and customer service skills. The individual will be required to interact with all levels of personnel within the company and with customers on a daily basis. Strong math skills and attention to details is required. This position does require frequent overtime which is compensated at time-and-a-half.
MECO is an EEO employer (Male/Female/Protected Veterans/Individuals with Disabilities) and participates in E-Verify. We are a drug free workplace and conduct pre-employment background screenings.
Submit resume to resumes@meco.com, referencing AR Specialist in the subject line.
Do not contact this company in solicitation of any product or service.